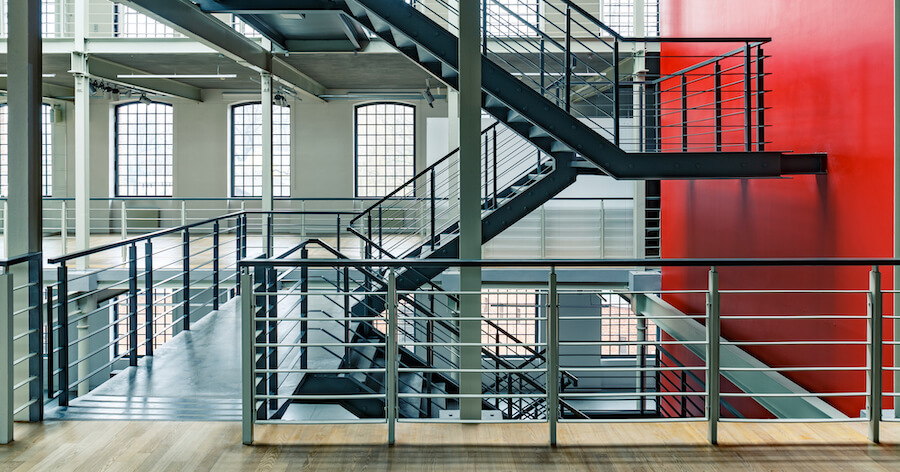 Metal balconies, railing, stairs, fences, and gates
We've been working in the field of metal balconies and metal balcony railings since 1996. We also manufacture metal stairs, fences, and gates.
Manufacturing and installing metal balconies
In our changing climate, we need balconies that are strong and durable. Otherwise a falling balcony or railing could injure a person standing next to the building.
That's why all our metal balconies and railings are made of quality materials and are built to last for many years. If desired, we can combine different materials, (i.e. metal, glass, etc.) and achieve an excellent result even with demanding requests.
Manufacturing and replacing balcony railings
Balcony railings are generally very visible, which means that they also display the style of a building. In order for everything to tie together nicely, the appearance of balcony railings should already be considered when a building is being designed.
To make sure that the job gets done properly, it is worthwhile to have a specialist do the work rather than undertake the renovation yourself. Otherwise, an improperly installed balcony or part of a balcony may come loose and harm people nearby.
Safe and secure balconies and railings
In order for the users of the balcony to feel safe, our metal balconies are manufactured with all applicable safety and security requirements in mind.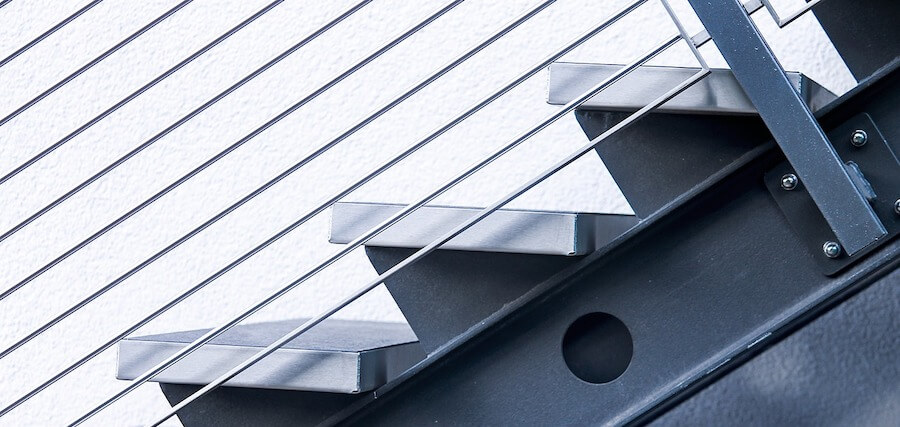 Manufacturing and installing metal stairs
We manufacture metal stairs for both industrial and residential applications. The industrial stairs that we manufacture are:
One-storey metal stairs
Two-storey metal stairs
Grating stair treads
Chequered plate stair treads
In addition to metal stairs we also manufacture and install handrails and platforms. If the client wishes, we can combine different materials, (i.e. metal, glass, wood, etc.)
Manufacturing and installing metal fences and gates
The metal fences we manufacture are very representative and of high quality. It will give an even better overall impression to your house and yard. As opposed to wood fences, metal fences are impervious to vandals and also stand up well to heavy burdens of snow.
We generally build our fences out of square pipe, which is later given a hot dip galvanization for corrosion resistance and aesthetics, and can also be painted if needed.
But what is a fence without a gate? That's why we also make metal gates, which stand up well to everyday use and to our changing climate.
Quality work and extraordinary precision
Our products are manufactured by qualified workers with specialized educations. This means that our more than 20 years of experience allows us to achieve excellent quality and precision in our products, even on high-output projects.
Professional personnel
In our factory (as well as with our partners), we employ highly qualified personnel in various fields, who take part in regular review testing (EN1090), regardless of their plentiful experience. This ensures that the professionalism of our designers, engineers, and manufacturing staff remains high.
Holding to the delivery deadline is our main priority
Deadlines are very important to us, which is why we always meet the promised delivery date.
Ordering Metal balconies, railing, stairs, fences, and gates
To order metal balconies, railing, stairs, fences, and gates contact us by telephone +372 520 7849 or by email – vemet@vemet.ee