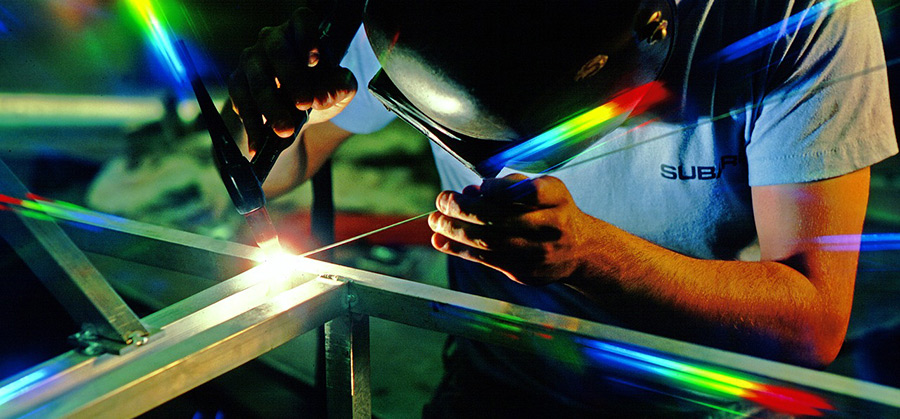 Metalworking. Construction of metal structures
We have been involved with metalworking and the construction of metal since 1996. That means we can handle custom orders of various profiles starting from the conceptual drawings and planning all the way through installation.
Our metalworking shop gives us the opportunity to offer our clients a complete set of metalworking options.
Metalworking that we can do
Milling
Welding
Construction of metal structures
Manufacturing metal structure components and installing them
Repairing metal structures
Surface finishing
Sanding
Assembly
Metal frames for furniture
Furniture details
Planning and development of metalworking projects
Managing metalworking projects
Technical support and supplementing documentation
In addition to the services listed above, we ensure comprehensive technical support to our clients, including, if needed, supplementing the documentation provided by the client. We also publish the measurement protocols for the products we deliver.
Quality, precision products
Our metalworking and construction of metal structures is carried out by qualified workers with specialised educations. This means that our more than 20 years of experience allows us to achieve excellent quality and precision in our products, even on high-output projects.
We also present certificates for the materials we use in the course of our metalworking.
The professionalism of the metalworking personnel
In our factory (as well as with our partners), we employ highly qualified personnel in various fields, who take part in regular review testing (EN1090), regardless of their plentiful experience. This ensures that the professionalism of our designers, engineers, and manufacturing staff remains high.
Construction and installation of metal structures
Metal structures are created using the following process:
Planning a metal structure;
Making the necessary calculations;
Assigning a technical task based upon the proceeding factors;
Preparing and assembling the materials;
Welding the metal structure, making the necessary connections with bolts and fasteners;
Finishing the surface of the structure
Planning a metal structure
In this process we:
Project the general appearance of the metal structure and prepare a sketch
Define the placement of different elements
Prepare the necessary assembly drawings
Present the project to the client
Finishing the surface of the structure
In general we protect and finish metal structures by hot dip galvanizing, painting, and powder coating.
With hot dip galvanization, we coat the different parts of the structure with a layer of zinc. The primary goal of powder coating is as a finishing touch on the structure.
Holding to the delivery deadline is our main priority
Deadlines are very important to us, which is why we always meet the promised delivery date.
Placing orders for metalworking
To place an order for metalworking, contact us by telephone – +372 5207849 or by email – vemet@vemet.ee