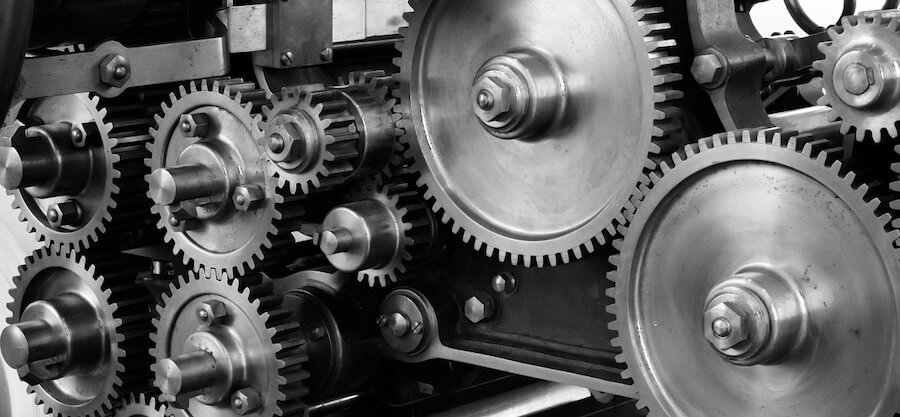 Machine manufacturing
We have been involved with machine manufacturing since 1996. We mainly specialize in the production and assembly of machines for the textile and furniture industries. If needed, we can also offer different and unique industrial automation solutions.
We also manufacture and assemble package conveyors of different sizes and profiles as well as other devices and details for industrial machines.
We offer the following machine manufacturing services:
designing machines/devices;
creating prototypes for machines/devices;
engineering and building machines/devices;
manufacturing machine details
automation of production processes
Quality, precision products
Our machines are operated by qualified workers with specialized educations. This means that our more than 20 years of experience allows us to achieve excellent quality and precision in our products, even on high-output projects.
Designing machines/devices
Our machine manufacturing engineers are constantly involved in the design of new products, so depending upon the nature of the manufacturing (serial or mass production), they are always finding new methods for increasing efficiency.
To maximize the efficiency of the design of machines, we mainly keep to the following process:
Tight focus on the original assignment
Searching for ideas
Assessing various solutions
Producing a sketch at the main office
Technical and fiscal assessments
After the project has been greenlit, we:
Optimize the details
Build a prototype, with which we experiment
Adjust blueprints and specifications
Send the machine/device to production
Creating prototypes
In addition to the manufacturing of machines and devices, as part of our aim to offer comprehensive solutions, we also deal with the creation of prototypes. If needed, we can produce and draw up the blueprints connected to the product and find the most suitable technology with which to create those details.
This allows us to:
Achieve efficient results in terms of development work;
Focus on the details associated with production
Construction of machines based on the wishes and particular needs of our customers
In the development of our products, our guiding principle is that the device must be practical, reliable, and profitable. When necessary, we include our long-standing partners and suppliers in the process of developing a device.
In order to ideally satisfy each customer's wishes and specific needs, we maintain multifaceted cooperation with the client. As the work is being completed we constantly offer solutions of our own as well.
Full service – from the time the project lands on our desk until the machine is delivered
Time is a priceless commodity. Therefore we make our service as convenient as possible for our customers and offer complete service, during which we accomplish the entire project, starting from consultations when the project is proposed through the delivery and installation of the finished machine.
In cooperation with our wonderful partners and suppliers, we do everything we can to provide machine elements that meet the specifications of our clients.
Holding to the delivery deadline is our main priority
Deadlines are very important to us, which is why we always meet the promised delivery date.
Professional personnel
In our factory (as well as with our partners), we employ highly qualified personnel in various fields, who take part in regular review testing (EN1090), regardless of their plentiful experience. This ensures that the professionalism of our designers, engineers, and manufacturing staff remains high.
Placing orders for machine manufacturing
To place an order for machine manufacturing, contact us by telephone – +372 5207849 or by email – vemet@vemet.ee