Metal painting and surfacing – powder coating, wet painting, galvanizing, chrome plating
In cooperation with our partners, we offer the following services:
metal painting;
powder coating;
wet painting;
fireproof paint for metal;
galvanizing;
chrome plating;
sandblasting
Metal painting and surfacing
We offer full metal painting and surfacing services from the first consultation to the delivery of the details. To achieve the very best result, we work together with the client through the following process:
initial consultation;
advising on choosing the most suitable painting solution;
removing oils and dirt from the details;
shaving or sandblasting the details
galvanizing details;
painting details
Powder coating
When using powder coating, the pigments are in a powdered state and free of solvents.
Powder coating is a good option for protecting the metal details from corrosion or other weather effects. In addition, powder coating gives an exemplary finish to the surface of the metal and attractive shading. Powder coated surfaces have a long lifespan and are very resistant to damage.
Powder coating is mainly used for painting metal objects, but can also be used on other materials (ceramics, wood, plastic, etc.). Thus, powder coating is widely used in many production areas, from metal posts to street furniture.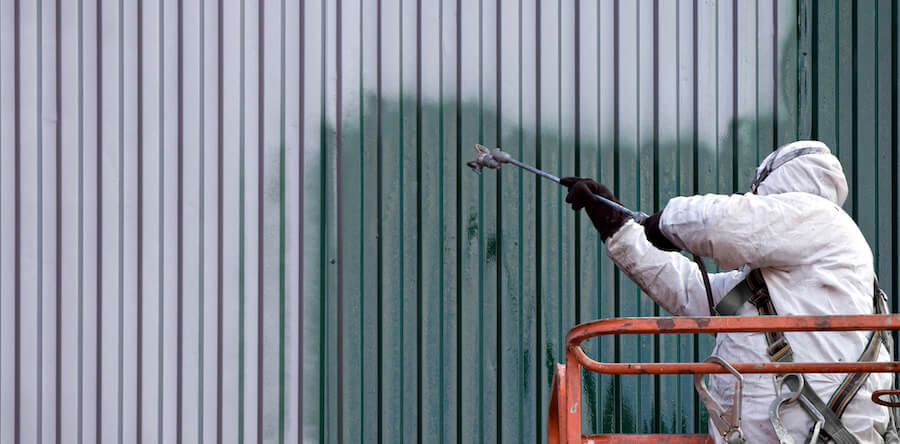 Industrial wet painting of metal structures
In addition to other methods of painting metal, we also do industrial wet painting. We can do wet paining on large industrial objects as well as smaller details.
In order to achieve the best result, we work through all the client's wishes and choose appropriate paints on that basis.
Galvanizing steel products
The primary goal of galvanizing metal is to protect it from corrosion. Galvanizing also provides a more exemplary and decorative appearance.
Hot dip galvanizing of steel products extends the life of the product significantly. For instance, a proper galvanizing process adds approximately 50 years to the life of a surface in most environments. In maritime and urban conditions, galvanized surfaces can last up to 25 years longer.
To get the best quality of galvanization, we start doing intensive collaboration with the client at the very beginning of the project. During this process we:
specify the client's wishes
examine the designer's requirements
review the selection of steel
It is important to emphasize at this point that not all steel can be properly galvanized, so these factors must be considered early on in the process.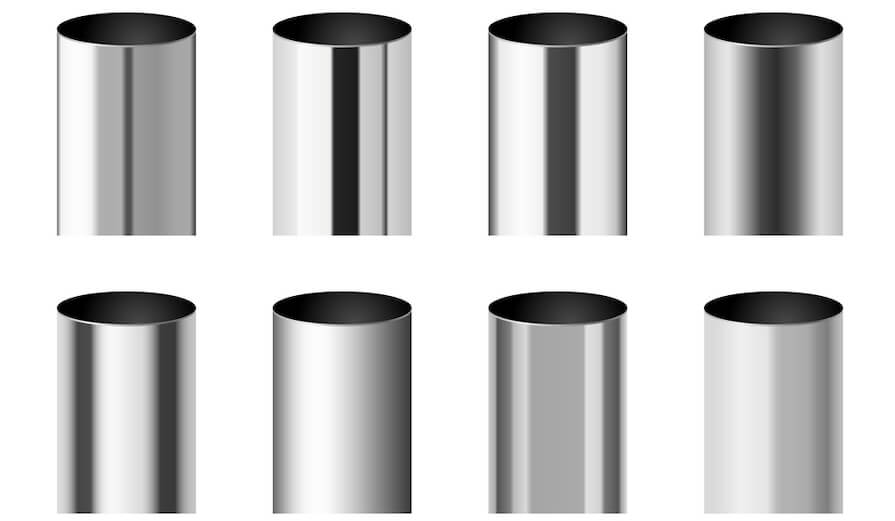 Chrome plating
Chroming is mainly used to protect or decorate metal products.
The chroming process:
the metal plating is heated until boiling
in the heating process, the evaporated metal condenses around the surface of the base metal in a vacuum chamber.
Since chrome plating requires substantial preparation, when compared to other methods of processing metal, this is a somewhat more expensive service.
Holding to the delivery deadline is our main priority
Deadlines are very important to us, which is why we always meet the promised delivery date.
Ordering metal painting
To order a metal painting project, contact us by telephone – +372 5207849 or by email – vemet@vemet.ee