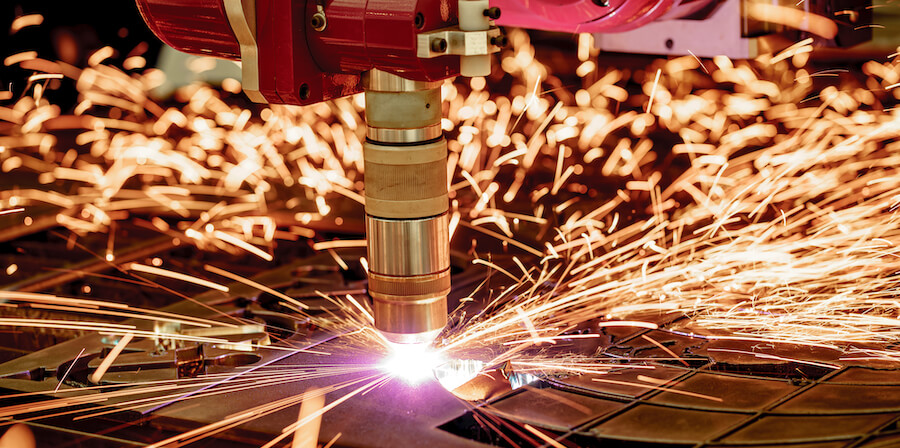 Laser cutting, pipe laser cutting, water cutting, plasma cutting
With the help of our excellent partners, we can bring you laser cutting, pipe laser cutting, water cutting, and plasma cutting services.
Cutting metal by laser
Metal cutting by laser gives the opportunity to successfully cut a variety of materials. For example, in metalworking, laser cutting can be used for the following materials:
Stainless steel;
Aluminum;
Carbon steel;
Brass;
Copper;
Galvanized steel
Laser cutting can be used with both structural as well as plated steel.
Laser cutting can be used on materials of the following thicknesses:
black metal – up to 20 mm
stainless steel – up to 15 mm
aluminum – up to 15 mm
Why choose laser cutting?
Inasmuch as laser cutting gives the ability to be flexible and produce very fine details, it is especially suitable in product development for making prototypes. Laser cutting is also very suitable for series production.
Some of the best advantages of laser cutting are:
precision results;
significant speed advantage over other methods of cutting;
products have a more professional finish;
details don't need to be redone later;
greater efficiency when compared to other cutting methods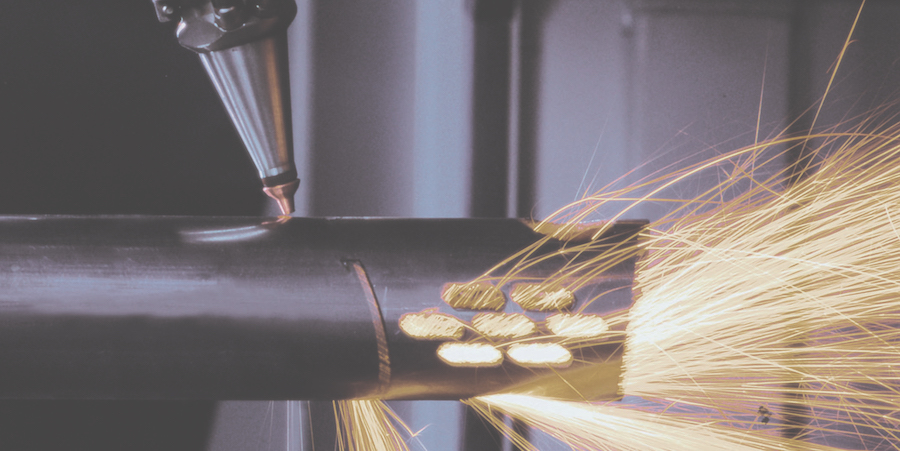 Tube laser cutting
The quality of openings made by tube laser cutting are very high and it can be used to cut different pipe profiles.
Tube laser cutting ensures the quality of the locations of the openings and highly precise measurement indicators.
When dealing with pipe details that have many openings and/or complex openings, tube cutting provides the opportunity to drastically reduce the production time of those pipe details. This in turn shortens the overall production time and costs associated with producing details.
Tube cutting is very suitable for cutting the following materials:
Stainless steel
Aluminum
Carbon steel
Water cutting
Water cutting is most suitable for cutting thick material. It can also be used for cutting non-metallic materials.
With water cutting, the quality of the cut edge depends mainly upon the speed of the cutting. This means that the slower the cut, the better the result.
Since water cutting is more time-intensive than laser cutting, it is generally a more expensive option.
Plasma cutting
Plasma cutting uses a stream of plasma to process and cut sheets of metal. It can be used for cutting metal from a thickness of 0.5 mm.
Plasma cutting is used for processing and cutting different shapes and thicknesses of sheet metal. It doesn't matter if the metal is with or without openings.
Plasma cutting is especially suitable for cutting thicker metal details. Its greatest advantage in comparison with other methods is its speed, particularly when used on metal without openings.
Holding to the delivery deadline is our main priority
Deadlines are very important to us, which is why we always meet the promised delivery date.
Ordering laser cutting, pipe laser cutting, water cutting, or plasma cutting services
To order project associated with laser cutting, contact us by telephone – +372 520 7849 or by email – vemet@vemet.ee